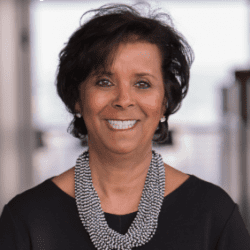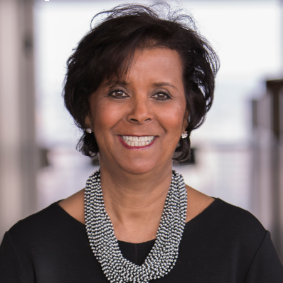 Dani Monroe, MSOD
Chief Diversity, Equity and Inclusion Officer, Mass General Brigham
Dani Monroe is Vice President and Chief Diversity, Equity & Inclusion Officer for Mass General Brigham. Monroe integrates diversity and inclusion into Partners patient care, science and teaching missions, while balancing the needs of the entire workforce of 74,000 employees.
Since joining Mass General Brigham in 2016, Monroe has led the organization through a systematic approach of increasing diversity at the exempt levels and fostering inclusion/engagement for all employees.
Monroe has led diversity, inclusion and organization effectiveness efforts for over 25 years in institutions like the Central Intelligence Agency, John Hancock, Hasbro, Pfizer, Novartis, Raytheon, Shell America, the State Street Corporation and the Walt Disney Company.
Her book, "Untapped Talent: Unleashing the Power of the Hidden Workforce" (Palgrave Macmillan, April 2013), has received excellent national and international reviews. In 2014, she was invited to Sasol, South Africa's largest energy company to present on her book. Monroe has received numerous recognitions, including the prestigious YWCA Academy of Women Achievers Award and the Boston Business Journal Lifetime Achievement Award in Diversity. In 2012, Governor Deval Patrick appointed Monroe to the Massachusetts Board of Higher Education and the Massachusetts Commission on the Status of Women. In 2018, she was a recipient of the 25th Pinnacle Award from the Greater Boston Chamber of Commerce, which honors Boston women for outstanding achievement in the workplace.
Monroe holds her master's degree in organizational development from Pepperdine University's Graduate School of Business and is a well-received speaker at diversity conferences.