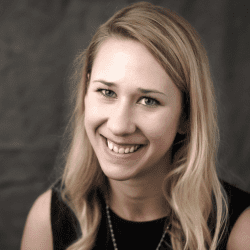 Dana Hiniker
Programs and Operations Lead, Women Writers in Medicine
My passion is to find ways to improve health and healthcare through connection and community. Hearing firsthand accounts of the experiences of women in healthcare has shaped my view on how to approach important issues in medicine at the individual, community and policy levels.
Through my travels in the U.S. and abroad, I've witnessed how groups of dedicated individuals can overcome the unique challenges experienced by women in healthcare not just for themselves and their peers. In 2018, through a series of community-building initiatives, I listened to hundreds of healthcare professionals share their stories in welcoming, supportive environments across the country. The overwhelmingly positive response from everyone involved has made me realize how much of an impact I can make to health and healthcare with the right framework in place. This framework has grown into Women Writers in Medicine, and I am thrilled to bring my experience making connections, growing organizations, and advocating for change to this wonderful organization.
Dana Hiniker is currently pursuing her Masters of Public Health in Health Services Management and Policy at Tufts University.