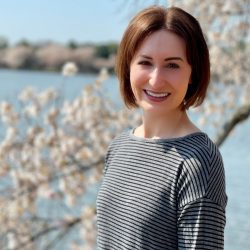 Christina Kelly, MD, FAAFP
Associate Professor, Department of Family Medicine, Uniformed Services University of the Health Sciences
Christina Kelly is a family physician and Associate Professor at the Uniformed Services University of the Health Sciences.
As a military spouse for over 20 years, Christina has lived and practiced around the country, providing patient care through various health systems and broadening her understanding of human-centered care approaches. These experiences prepare and inspire her to advocate for and impact change in healthcare for patients, communities, healthcare team members, and learners.
Christina received her medical degree from Ohio State University College of Medicine and Public Health. She completed her residency and obstetrics fellowship at Tacoma Family Medicine. She is currently pursuing her MPH at George Washington University.