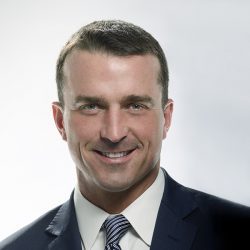 Chris Herren
Former Professional Basketball Player, Author, Motivational Speaker and Wellness Advocate
Chris Herren was a celebrated basketball star at Durfee High School in Fall River and went on to play at Boston College and Fresno State. He played two seasons in the NBA, including one with his hometown team, the Boston Celtics – and seven seasons overseas before losing everything to the disease of addiction.
With the help of family and the support of others in recovery, Herren worked his way to sobriety in 2008 and, one day at a time, has stayed there. His recovery journey has been documented in the bestselling memoir "Basketball Junkie," the Emmy-nominated ESPN Films documentary, "Unguarded" and most recently "The First Day."
Through Herren Talks, Chris has spoken to over 1 million students and community members, giving hundreds of presentations to students, community groups and corporations each year sparking honest discussions about substance use and wellness.
In 2011 he established Herren Project, a nonprofit foundation, that provides prevention programs for schools, scholarships for treatment and recovery housing, as well as recovery coaching and online support for families.
Most recently he founded Herren Wellness, a residential health and wellness program that helps guests lead healthy, substance-free lives with locations in Seekonk MA and Warrenton VA. His inspirational message and organizations have helped thousands of people.