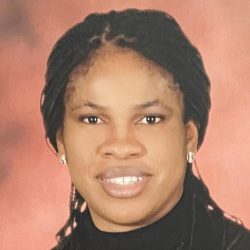 Chinwe Onukaegbe, MSN-Ed, RN
ICU RN, Kaiser Permanente Moreno Valley Medical Center
Chinwe Onukaegbe, MSN-Ed, RN is an ICU RN (Registered Nurses) in Kaiser Permanente Moreno Valley Medical Center, California. She earned her Bachelor's of Science in Nursing and Public Health with honors and her Master's degree in Nursing Education from the University of Phoenix. Happily married to a wonderful husband and a proud mother of four blessed children.
Chinwe has spent the last 15 years as a clinical Staff Nurse and relief Charge Nurse. Every day is different for a nurse. With my experience as a bedside critical care nurse, my practice is to work with families and teach them the most important health practices of taking care of themselves. Chinwe believes that nurses are profoundly diverse, extensively talented, and would benefit from a research project on "Why Bullying". Chinwe is actively involved in the fellow staff RN through magnet journey and accreditation.
Other career highlights include demonstrating competency in utilizing the nursing process, evidence-based practice, hospital policy in individualizing patient-centered care and interacting well with staff in various situations. Chinwe percepts new graduate RNs (registered nurses) and experienced ICU nurses to care for the most challenging and complex cases to provide high quality and best practices that reduce re-admissions and mortality. Chinwe is an active member of Sigma Theta Tau's professional organization.
Working with the Kaiser Permanente organization allows her to thrive in her personal and professional growth.