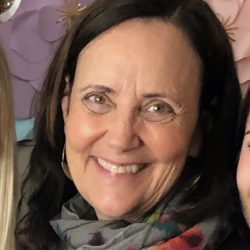 Catherine C. Powers MSN, RN, ACNS-BC
Clinical Nurse Specialist, Washington University and Barnes Jewish Heart & Vascular Center
Catherine Powers is a Clinical Nurse Specialist for the Heart & Vascular Center at Barnes-Jewish Hospital. Certified as a Compassion Fatigue Professional by the International Association of Trauma Professionals, she leads the hospital's Building Resiliency to Compassion Fatigue program. She is currently a clinical leader for clinician well-being during the pandemic and works in collaboration with others in establishing innovative and meaningful ways to let caregivers know how much they are valued and appreciated.
Cathy earned her Bachelors of Science in nursing from Marquette University and her masters of science in nursing (research) from Saint Louis University.
She is a published expert with multiple articles covering topics such as heart and lung transplantation, heart failure, critical care, and ethics.
Passionate about providing the best care to both patients and caregivers, she is involved with a series of quality and education initiatives at BJH and has built an esteemed career and respected reputation for her dedication to both physical and emotional heart health.