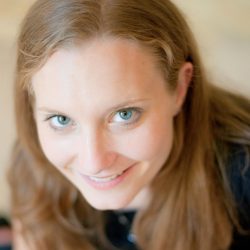 Events:
Monday
11:15 am - 12:30 pm
Schwartz Rounds® at (Almost) 25: Schwartz Center Member Spotlight
Casey Kudesia, MA
Director of Training and Organizational Development, Planned Parenthood League of Massachusetts
Casey Kudesia is the director of training and organizational development at Planned Parenthood League of Massachusetts. Before her time at PPLM, Casey taught science in Los Angeles and Boston Public Schools. She completed two years with Teach for America and has a Masters in Education from Loyola Marymount University. She joined PPLM in 2009, and she has held several roles in youth education and training. In her current role, Kudesia and her team focus on leadership development, employee experience, health center onboarding, and staff training. The best parts of her job are getting to support staff across health center and administrative roles and getting her hands in all sorts of data. When she's not a PPLM, Kudesia spends her time with her children, partner, and pets.