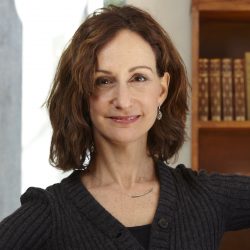 Events:
Tuesday
2:40 pm - 3:55 pm
Human Flourishing Through Positive Psychology
Carrie Barron, MD
Director of the Creativity for Resilience Program, Dell Medical School
Carrie Barron, MD, (Grace Caroline Barron, MD) is director of the Creativity for Resilience at Dell Medical School in Austin, Texas, a faculty fellow at the UT Humanities Institute, a board-certified psychiatrist/psychoanalyst and a graduate of Princeton University. She continues to serve on the faculty of the Columbia College of Physicians and Surgeons. Barron maintained a private practice in New York City for almost two decades. In addition to her book The Creativity Cure, Barron has published in several peer-reviewed journals. She gives talks and conducts workshops on "human flourishing" and has been interviewed by many journalists in podcasts, radio shows, magazines and newspapers. Barron maintains a blog that has had over three million readers on Psychology Today.