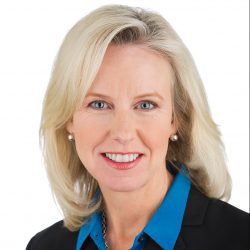 Carol Keohane, RN
Assistant Vice President, Patient Safety, CRICO
Carol Keohane is the assistant vice president of patient safety for the Controlled Risk Insurance Company/Risk Management Foundation of the Harvard Medical Institutions (CRICO/RMF). In this role, Keohane is responsible for CRICO's patient safety operations and programmatic initiatives aimed at mitigating risk and vulnerabilities leading to patient harm. Prior to joining CRICO/RMF, Keohane served for 10 years as program director for the center for Patient Safety Research and Practice at Brigham and Women's Hospital, where she had oversight of a large patient safety research portfolio and was responsible for directing all research efforts conducted through the Center. In addition to extensive experience in patient safety and health services research, Keohane has broad clinical experience in high- risk obstetrics and neonatology.
Keohane received her Bachelor of Science in Nursing from St. Anselm College in Manchester, New Hampshire, and a Master of Science in Health Informatics and Management from the University of Massachusetts. She currently serves as a Committee Member for the following organizations: American College of Obstetricians and Gynecologists (ACOG) Committee on Patient Safety and Quality Improvement, Massachusetts Healthcare Safety & Quality Consortium, Institute for Healthcare Improvement Workforce Safety Subcommittee and is also a member of the Advisory Board for the Perinatal-Neonatal Quality Improvement Network of Massachusetts.
Keohane has published extensively on various patient safety issues including the evaluation of various health information technologies and their impact on patient care and clinician workflow. Keohane has participated as a reviewer for the Journal of the American Medical Association, Critical Care Medicine, and the International Journal for Quality in Health Care. In 2012, she was invited to serve on the editorial board for the Journal of Patient Safety.