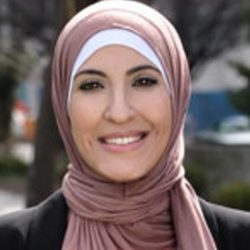 Aziza M. Musa
Vice President, Business Partnerships & Investor Relations, Health Leads
Aziza previously served as Health Leads' East Coast Director of Philanthropic Partnerships. She began her career with Charity Navigator, gaining unparalleled experience in the evaluation of the nation's largest health, international relief, and education organizations such as The International Red Cross and Doctors Without Borders. Since then, she has worked with philanthropic leaders to advance the impact of equity-related causes, overseeing the development efforts for Teach For America, and served as the head of EdTech sales for BetterLesson. She continues to work as a Management and Talent Strategy Consultant for cross-sector clients in the Middle East and North Africa (MENA) region.
Aziza proudly sits on the boards of BuildX, a crowdfunding social enterprise platform, and Giving Well International, which makes capital healthcare investments aimed at strengthening health systems in the Middle East.
She received a master of social work and management of human services degree from the University of Michigan-Ann Arbor and lives in the greater Boston area with her husband and three children.