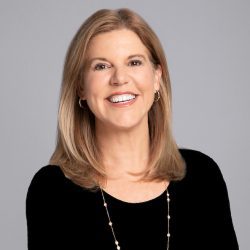 Amy Compton-Phillips, MD
President Chief Clinical Officer, Providence
Amy Compton-Phillips, M.D., is an internationally respected healthcare executive, innovator, speaker and author serving as president and chief clinical officer for Providence. She is responsible for improving health, care, and value outcomes delivered by the 51 hospitals, 800+ clinics, and 120,000 caregivers of the $25 billion health system. In January 2020, Dr. Compton-Phillips led treatment of the first confirmed case of Covid-19 in the United States
A CNN medical analyst, Dr. Compton-Phillips is a vocal advocate for equity and innovation in healthcare. She has been instrumental in Providence's early adoption and scaling of technology including telehealth, data analytics and artificial intelligence solutions that are critical to the system's pandemic response and the future of healthcare.
Dr. Compton-Phillips serves as a director on the boards of the Healthcare information and Management Systems Society (HIMSS), the Institute of Systems Biology, Lumedic, Multiscale Health Networks, and chairs the High-Value Healthcare Collaborative.
Before joining Providence in 2015, Dr. Compton-Phillips served 22 years at Kaiser Permanente. She began as a front-line internist, and through a succession of roles spent her last years there as a chief quality officer. Her main focus was on improving healthcare value at scale.
Dr. Compton-Phillips holds a bachelor's degree from Johns Hopkins University and earned her medical degree from the University of Maryland School of Medicine. She is a board-certified internist with strong interests in innovation and wellness.
About Providence
Providence is a national, not-for-profit Catholic health system comprising a diverse family of organizations and driven by a belief that health is a human right. With 51 hospitals, 1,085 physician clinics, senior services, supportive housing and many other health and educational services, the health system and its partners employ more than 120,000 caregivers serving communities across Alaska, California, Montana, New Mexico, Oregon, Texas and Washington with system offices in Renton, Wash., and Irvine, Calif. Learn about our vision of health for a better world at Providence.org.