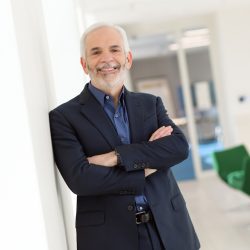 Andrew Dreyfus
President and Chief Executive Officer, Blue Cross Blue Shield of Massachusetts
Andrew Dreyfus is the president and chief executive officer for Blue Cross Blue Shield of Massachusetts (BCBSMA), one of largest independent Blue Cross Blue Shield plans in the country with over $8 billion in revenue and nearly 3 million members. During his tenure, BCBSMA has consistently been recognized as one of the nation's best health plans for member satisfaction and quality. The company has also received many awards for community involvement and leadership in promoting diverse, healthy and environmentally-friendly work places. Dreyfus assumed the role of CEO in September 2010.
Dreyfus joined BCBSMA in 2005 as executive vice president, health care services. During his tenure, BCBSMA created the Alternative Quality Contract, one of the largest commercial payment reform initiatives in the nation.
Previously Dreyfus served as founding president of the Blue Cross Blue Shield of Massachusetts Foundation, where he developed the "Roadmap to Coverage," a multi-year initiative which led to the passage of the state's landmark 2006 Health Reform Law.
Prior to his appointment at Blue Cross, Dreyfus was executive vice president of the Massachusetts Hospital Association (MHA), and held a number of senior health and regulatory positions in the Massachusetts state government.
Dreyfus sits on the boards of Ironwood Pharmaceuticals, Boys and Girls Clubs of Boston, Jobs for Massachusetts, RIZE Massachusetts, and the New England Chapter of the National Association of Corporate Directors (NACD). He is a member of the Massachusetts Digital Health Council and the advisory boards of Ariadne Labs and the Leonard D. Schaeffer Center for Health Policy and Economics at the University of Southern California (USC). Dreyfus is a founding member of the Massachusetts Coalition for Serious Illness Care and a member of the National Academies of Sciences, Engineering, and Medicine's Roundtable on Quality Care for People with Serious Illness.
Dreyfus graduated from Connecticut College with a B.A. in English.