2019 Compassion in Action Schedule
Tuesday, June 14, 2022
9:00 am
Welcome & Opening Keynote
Please note all times are in Eastern Time
9:10 am - 10:00 am
The COVID-19 pandemic highlighted societal failings and inequities in healthcare and in the U.S. healthcare system. In his new book, "The Emergency – A Year of Healing and Heartbreak in a Chicago ER," Dr. Thomas Fisher describes caring, not just for patients with COVID-19, but also for those who continued to seek care in his hospital's emergency department for gunshot injuries, trauma, mental health issues, and acute complications of chronic illness. Dr. Fisher and Dr. Lown will have a conversation about some of the issues that perpetuate human suffering rather than promoting health and wellbeing.
NO CME/CE Credit Offered
10:00 am
Break
10:00 am - 10:15 am
10:15 am
Breakout Sessions
10:15 am - 11:15 am
Stressed? Join this interactive workshop to experience how virtual well-being & resiliency coaching provides a compassionate oasis for healthcare staff. During this workshop, you will be guided through evidence-based skills to foster self-care, well-being, mindfulness, self-compassion and resiliency. Participants will gain knowledge on an innovative resource that gives staff the gift of "space" to reflect, connect and practice skills that support physical, social, emotional and mental health.
10:15 am - 11:15 am
Over the last 20 years, significant recruitment efforts have been made to increase representation of women and historically excluded and underrepresented groups in medicine (HEURGM). However, this trend does not translate into leadership positions. Underlying reasons appear multifactorial and research demonstrates that lack of mentorship, sponsorship, and access to medical sociocultural networks are barriers in equitable professional advancement. Through personal narratives, from both mentor and mentee perspectives, our panelists will expose and explore ways in which effective mentorship and sponsorship contribute to the advancement of women and underrepresented groups in medicine in leadership positions, and emphasize that representation matters.
11:15 am
Break
11:15 am - 11:30 am
11:30 am
Breakout Sessions
11:30 am - 12:30 pm
With this presentation we are hopeful to open the dialogue as well as provide concrete data that supports the value add of a virtual component within a Schwartz Rounds program at a large academic center in Los Angeles where pandemic related healthcare issues as well as concerns related to diversity and equity of care have been (and remain) front of mind.
Within our presentation we will provide data comparing our in person program to our virtual program related to number of attendees, clinical background of attendees, and overall rating of the program (which includes the current 2 years of virtual space of our SR program).
Speakers: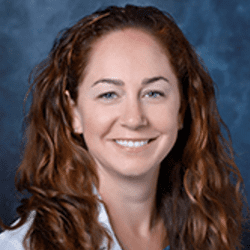 Jennifer G. Poole, DO, MS, FACP
Medical Director Cedars-Sinai, Inpatient Hospice Program
Supportive Care Medicine Consultant
Assistant Clinical Professor of Medicine, Cedars-Sinai
Assistant Clinical Professor of Medicine, UCLA
11:30 am - 12:30 pm
Organizational climates and cultures can either impede or support how healthcare team members care for each other and themselves. As suppression of the emotional burden of working in a high-acuity pediatric health system is too often normalized, an innovative approach was taken to address system and individual needs for well-being support. In this interactive presentation, participants will hear how the Children's Health RISE (Resilience – Integrated Ethics – Staff support – Engagement) program collaborated with leaders to assess and implement evidence-based strategies to enhance the culture of awareness and acceptance surrounding self-care. The presentation will include evidence-based frameworks, strategies, and outcomes.
12:30 pm
Break
12:30 pm - 12:45 pm
1:00 pm
Keynote Conversation
1:00 pm - 1:45 pm
During this warm and engaging Keynote Conversation, One Medical Chief Innovation Officer and Schwartz Center Board member Rushika Fernandopulle, MD, interviews his longtime colleague and close friend Dr. Kedar Mate, President and CEO of the Institute for Healthcare Improvement, about the future of healthcare. Their far-ranging exploration of our most urgent collective challenges, promising practices, and sources of inspiration – related to everything from burnout to equity to trust – will leave viewers energized and hopeful for a better future.
NO CME/CE Credit Offered
2:00 pm
Breakout Sessions
2:00 pm - 3:00 pm
This workshop is designed to help health systems plan and launch a storytelling program to capture, curate, and publish patient/caregiver narratives, with a focus on sustaining a culture of compassion and empathy at scale.
The storytelling program is based on Providence's Hear Me Now listening project, adapted from a model developed in partnership with StoryCorps, the nation's largest oral history organization.
This interactive session is for health systems seeking to improve caregiver engagement, well-being and morale. It's also for systems looking to deliver patient care for the whole person, as the industry shifts from volume- to value-based care models.
2:00 pm - 3:00 pm
In 2017, ACGME recognized burnout, compassion fatigue, and moral injury among medical trainees as a concern, making trainee well-being a common program requirement. COVID-19 has further challenged programs with statistically significant associations between working during the pandemic and burnout, depression, anxiety, and PTSD for healthcare workers. To mitigate this impact, the panelists took a multi-pronged approach with a dedicated GME therapist, a resident wellness space, and developed a curriculum for "Resident Wellness/Resiliency" with the goals of creating personalized wellness education, encouraging resident- and fellow-lead wellness activities, and providing peers as resources in residency programs to destigmatize (and encourage) the use of counseling/therapy.
Moderator:
Panelists: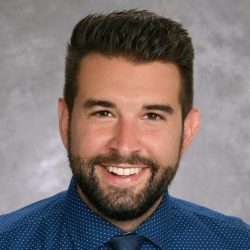 Daniel Drane III, EdD
Director of Wellmess, Undergraduate and Graduate Medical Education
Assistant Professor of Practice, Internal Medicine, The University of Arizona College of Medicine - Phoenix
3:15 pm
Breakout Sessions
3:15 pm - 4:15 pm
This session provides a framework for rapid implementation of a physician peer support program driven by, and developed within, the crisis circumstances created by COVID-19. Panelists will describe their process for training peer supporters and designing, implementing, and bringing to scale a peer support program with outreach to a large number of physicians during a pandemic. Discussion includes addressing barriers, lessons learned, and novel models of peer support. Learners will brainstorm in small groups, conduct a gap analysis, and identify concrete steps to take to initiate a program at their home site.
3:15 pm - 4:15 pm
Team-Based Resiliency Rounds (TBRR) bring resilience support to healthcare professionals during their shifts. TBRR allow teams to practice resilience tools that are in direct correlation to identified challenges. Additionally, participants discuss and problem solve issues within their team, process difficult patient cases, identify systemic sources of burnout, and discuss larger current events that affect their day-to-day work lives. Functional, resilient teams directly correlate with patient satisfaction, retention of associates, and quality and patient safety. Currently, the Center for Resiliency offers TBRR in-person and virtually to more than 26 departments and clinics, which include more than 18 occupations.
4:30 pm
Day 1 Closing Keynote
4:30 pm - 5:30 pm
The pandemic has highlighted the impacts of burnout and mental health issues, social inequities, and the need for systemic change. The purpose of this panel discussion among national leaders is to highlight some of the approaches and strategies needed to address the challenges that face healthcare and the health workforce.
NO CME/CE Credit Offered
Wednesday, June 15, 2022
9:00 am
Morning Keynote
9:00 am - 10:00 am
Healthcare leaders are under tremendous stress as they grapple with the lingering effects of the pandemic along with financial constraints, health inequities, the rapidly changing healthcare environment, and staff burnout and turnover. During this session, leaders from multiple healthcare sectors have a moderated conversation about these issues and their impact in their organizations, and what leaders can do to both support individuals and teams and improve systems to to meet these challenges.
NO CME/CE Credit Offered
10:00 am
Break
10:00 am - 10:15 am
10:15 am
Breakout Sessions
10:15 am - 11:15 am
*This workshop includes time to practice skills with a partner. A functional microphone is required. A functional camera is ideal but not essential.*
This session will highlight the role storytelling can play in the cultivation of psychological safety. Participants will learn and practice a framework to develop and share their "Story of Self" – a narrative that links a key moment in their past (a "choice point") to their values and current sense of purpose. The Story of Self can lay important foundation for the building of trust and inclusion. We will share practical steps for telling and eliciting stories, in order to build community and create compassionate, psychologically safe cultures for individuals, teams, and organizations.
Speakers: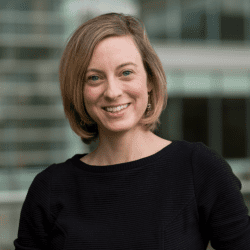 Sarah Smithson, MD, MPH
Assistant Dean for Clinical Education, University of North Carolina School of Medicine
10:15 am - 11:15 am
Clinicians particularly nurses and physicians have been challenged during the social and COVID-19 pandemic period to address crisis standards of care. Often this has required a sacrifice both on personal and professional levels, which has manifested as high rates of burnout, turnover and societal frustration. The moderated panel discussion will address issues related to allocation of vaccination, monoclonal antibodies and testing from the perspective of nurses, physicians, caregivers and patients. The arching framework will illustrate the programs and policies that support the mental health and well-being of health care workers, who find themselves exhausted, stressed-out and, in some cases, traumatized as a result of the pandemic.
Moderator: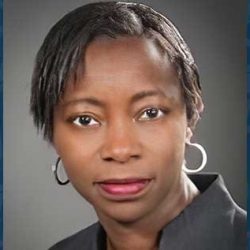 Renee McLeod-Sordjan, DNP, APRN
Vice Dean, Chair and Professor, Hofstra Northwell School of Nursing and Physician Assistant Studies
Panelists: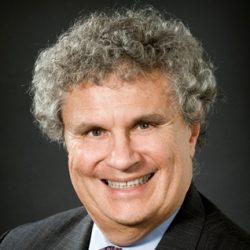 Walter Markowitz, EdD, MPA
Assistant Professor, Master Health Administration Program, Department of Population Health, School of Health Professions and Human Services, Hofstra University
10:15 am - 11:15 am
This presentation will share on what has been undertaken at a STEM-focused college in South Korea. A qualitative study was conducted on the effect of a two-year working model of collaboration at the Center for Contemplative Science (CCS) at the Korea Advanced Institute of Science and Technology. Qualitative feedback gathered with CCS lab members reported: improving collaboration within and across members, experiencing enhanced self-confidence in one's ability to problem-solve, and embodying mindful qualities such as kindness toward oneself and others. Attendees will learn about the efficacy of communication and collaborative work for undergraduate researchers, possible implementation of the collaborative model across inter-major and cross-discipline education organizations, and the benefits of training the younger generation to be mindful and compassionate leaders through communication and collaboration.
11:15 am
Break
11:15 am - 11:30 am
11:30 am
Breakout Sessions
11:30 am - 12:30 pm
This session introduces the Sanford Institute of Empathy and Compassion/Center for Compassionate Communication's foundational framework of compassionate listening and reinforces the importance of knowing your audience, your goal, and yourself. Drawn from lessons in theater practice, the session introduces a team conflict and helps you recognize a simple process to step away from snap-judgment and into conscious connection with others. This interactive workshop includes discussion and reflection exercises.
11:30 am - 12:00 pm
This presentation is related to a data set of one medical center that is part of a multisite mixed methods regional study. The study explored prevalence of bullying and intention to leave among Southern California nurses via SurveyMonkey®. Data were collected during the pandemic. Results, implications, and recommendation for nursing will be provided.
12:00 pm - 12:30 pm
Physicians in the ICU score themselves high in compassionate care, especially if they are more experienced, female and older.The areas that need improvement are the humanistic qualities requiring sensitivity. Future research on the nature of compassion and its application in clinical practice needs to incorporate the perspective of not just physicians, but also patients, who increasingly expect compassion to be a core component of their healthcare experience, especially in the wake of the pandemic and its devastating effects.
12:30 pm
Break
12:30 pm - 12:45 pm
12:45 pm
Keynote
12:45 pm - 1:45 pm
Panelists will discuss the disparate impact of the pandemic on people and communities of color, and will describe various programs and initiatives their organizations are implementing as potential pathways to advance health equity and reduce disparities.
NO CME/CE Credit Offered
2:00 pm
Breakout Sessions
2:00 pm - 3:00 pm
Remember the summer of 2020? We were flattening curves and finding our way as the whole world changed. Thankfully, the Schwartz Center for Compassionate Healthcare shared a model developed by the National Center for PTSD called "Stress First Aid." As we watched the introduction, we discovered a model that could unify the various staff support interventions we provided into a structure which is easy to understand and teach others. This training will share the approach used by the YOU Matter program at Nationwide Children's Hospital to implement the Stress First Aid model.
2:00 pm - 3:00 pm
Our Indigenous elders, knowledge keepers, and spiritual leaders passed down wisdom of 'all my relations' with a vision of 'Lets'mot' – coming together with one heart, one mind, one spirit. We share this sacred wisdom from the Coast Salish and Nlaka'pamux territories weaved together within a decolonizing framework centered on justice-doing, truth-telling, and story-sharing. Knowing who you are, where you're from, and the land that you're on has important implications for walking alongside one another in collective healing journeys of systemic transformation. These bridges of togetherness honors our common humanity and embodies the spirit of solidarity necessary within compassionate healthcare systems.
3:15 pm
Breakout Sessions
3:15 pm - 4:15 pm
This moderated panel discussion will involve touching on experiences with planning and implementation of peer support programs at three different institutions. This will include the joys, frustrations, and local considerations necessary for program success and sustainability. It will also touch on how to start catalyzing discussion in one's context to start a similar program to meet the needs of the group.
3:15 pm - 4:15 pm
Dr. Ashley McMullen and Dr. Emily Silverman, both internists at UCSF, will talk about their joint and independent ventures in the oral storytelling form, and how cultivating narrative sensitivity can improve patient care, build empathy across differences, and transform medical culture.
4:30 pm
Closing Keynote
4:30 pm - 5:15 pm
Join us for a special conversation between Beth Lown, MD, chief medical officer at the Schwartz Center and Corey Feist, JD, MBA, president and co-founder of the Dr. Lorna Breen Heroes' Foundation. A special announcement will be made that you won't want to miss!
NO CME/CE Credit Offered
Top