Sponsors






The healthcare system is rapidly changing amidst pressures to increase efficiencies, improve coordination across the care spectrum and lower costs. The rising epidemic of a burned-out workforce, lack of truly meaningful patient-family engagement, and inconsistent improvement in quality across all settings are all symptoms of a system moving away from the core of what matters most for those who chose healthcare as a calling and for those who we aim to heal.
The inaugural Compassion in Action Healthcare Conference will bring together clinicians, patients and health system leaders who are committed to making compassion a priority in their organizations and communities. Meet colleagues from across the globe and experience immersive sessions that will leave you inspired, equipped with knowledge and skills and supported by new partners to create and sustain cultures of compassion.
THEMES & TOPICS
Using the Compassionate Collaborative Care Framework as the foundation, participants will share best practices in advancing cultures of compassion, communication, interprofessional teamwork and interpersonal skills, and apply those techniques towards initiatives and strategies that achieve the quadruple aim of improving patient experience, population health and workforce well-being while lowering costs.
Conference Themes
Compassion Science and Practice
Patient Experience
Workforce Wellbeing
Quality Improvement and Safety
Sustaining and Scaling Innovation
WHO SHOULD PARTICIPATE
Attendees for this convening include those focused on organizational culture change using strategies based on empathy, effective communication, interpersonal skills and interprofessional collaboration. Clinical and administrative leadership, ethics committee members, patient-family advisors and external experts such as consultants, coaches and professional/policy organizations will have the opportunity to work collaboratively.
The target audience includes:
Practicing Health Professionals
Health Educators, Coaches, Employee Assistance and Chaplaincy
Patient and Family Advisors
Chief Executives, Nursing, Medical, Patient Safety and/or Experience Officers
Human Resources, Risk Management, Ethics and other roles supporting organizational culture
Professional Society Representatives
Researchers
Consultants
Payers, Suppliers and Technology Companies
Marketing Professionals
Policy & Advocacy Representatives
All participants will become part of a community that spans professions and backgrounds, connected through a shared vision for the future of healthcare.
This activity has been planned and implemented in accordance with the accreditation requirements and policies of the Accreditation Council for Continuing Medical Education (ACCME) through the joint providership of Carolinas HealthCare System/Charlotte AHEC and The Schwartz Center for Compassionate Healthcare. Carolinas HealthCare System/Charlotte AHEC is accredited by the ACCME to provide continuing medical education for physicians.

Carolinas HealthCare System/Charlotte AHEC designates this Live Activity for a maximum of 18.5 AMA PRA Category 1 Credit(s)™. Physicians should claim only the credit commensurate with the extent of their participation in the activity.
This Live Activity fulfills the requirement for 1.85 Continuing Education Units (CEUs), representing 18.5 Contact Hours.
The Charlotte AHEC is authorized to award 17.5 hours of pre-approved ACHE Qualified Education continuing education credit for this program toward advancement, or recertification in the American College of Healthcare Executives. Participants in this program wishing to have the continuing education hours applied toward ACHE Qualified Education credit should indicate their attendance when submitting application to the American College of Healthcare Executives for advancement or recertification.
Keynote Speakers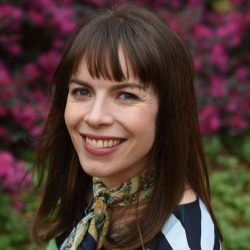 Lucy Kalanithi, MD, FACP
Clinical Assistant Professor of Medicine, Stanford University School of Medicine
Fireside chat interview with Stanford physician, Dr. Lucy Kalanithi, who is the widow of Dr. Paul Kalanithi, author of the #1 New York Times bestselling memoir, "When Breath Becomes Air," for which she wrote the epilogue.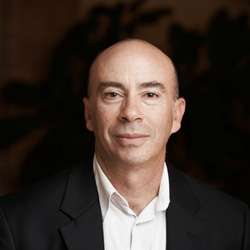 Marc Lesser, MBA
Chief Executive Officer,
Search Inside Yourself Leadership Institute
Join Marc Lesser, MBA, the CEO of Search Inside Yourself Leadership Institute, who helped develop one of the most popular employee training programs at Google about how emotional intelligence training can lead to improved teamwork and leadership performance.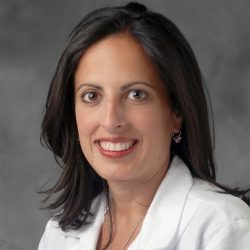 Rana Lee Adawi Awdish, MD, FACCP
Medical Director, Care Experience,
Henry Ford Health System
Dr. Awdish will share her perspectives on how we can create and sustain a "culture of caring" from the lens of practicing clinician, patient experience leader and as a patient suffering from a critical illness.
Featured Speakers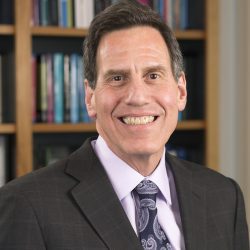 Richard Baron, MD, MACP
President and CEO, American Board of Internal Medicine and ABIM Foundation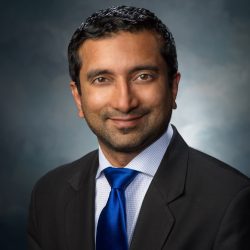 Jay Bhatt, DO
Chief Medical Officer, American Hospital Association; President, Health Research & Educational Trust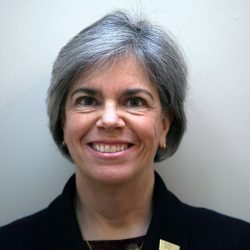 Susan Block, MD
Director, Serious Illness Care Program, Ariadne Labs
Professor of Psychiatry and Medicine, Harvard Medical School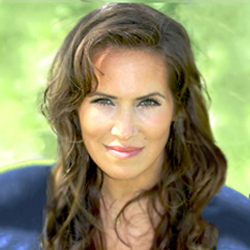 Kyra Bobinet, MD, MPH
Chief Executive Officer, engagedIN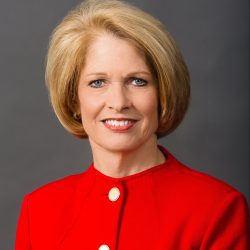 Marna Borgstrom
CEO, Yale New Haven Health
CEO, Yale-New Haven Hospital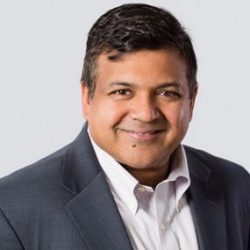 Rushika Fernandopulle, MD, MPP
Chief Executive Officer, Iora Health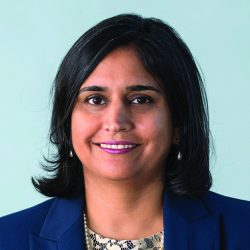 Tejal K. Gandhi, MD, MPH, CPPS
Chief Executive Officer, National Patient Safety Foundation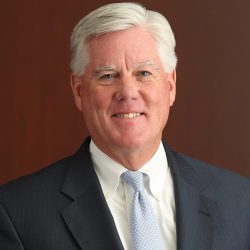 George Hager
Chief Executive Officer, Genesis HealthCare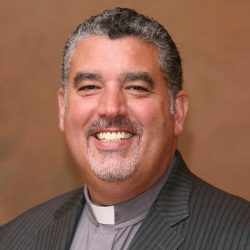 Rev. Eric J. Hall
President and Chief Executive Officer, HealthCare Chaplaincy Network™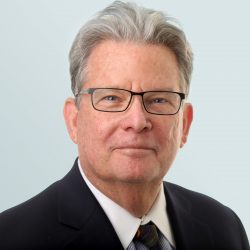 Richard I. Levin, MD, FACP, FACC, FAHA
President and Chief Executive Officer, The Arnold P. Gold Foundation; Emeritus Professor of Medicine, NYU and McGill Universities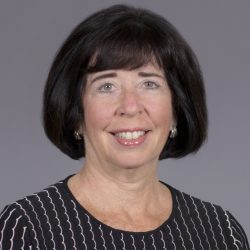 Michele Lloyd
Vice President, Children's Services, NYU Langone Medical Center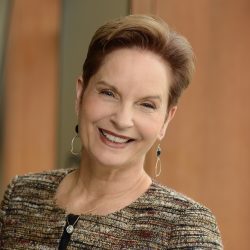 Cynda Hylton Rushton, PhD, RN, FAAN
Anne and George L. Bunting Professor of Clinical Ethics Berman Institute of Bioethics
School of Nursing Professor of Nursing and Pediatrics, Johns Hopkins University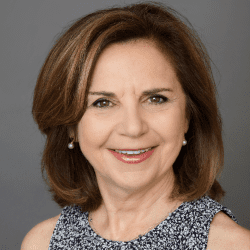 Lorraine Ryan
Senior Vice President, Legal, Regulatory and Professional Affairs, Greater New York Hospital Association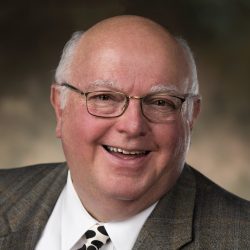 Fernando Stein, MD
President, American Academy of Pediatrics
Medical Director, Progressive - Texas Children's Hospital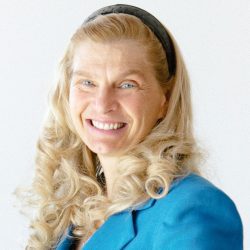 Katy A. Welkie, RN, MBA
Chief Executive Officer, Primary Children's Hospital
Additional Featured and Keynote Speakers to be added soon.
The full list of presenting individuals and organizations will be available through the agenda.
THE EXPERIENCE
Join the conversation on Twitter using #CinA17
This isn't a conference where you'll just sit, listen and leave knowing nothing will change. At Compassion in Action, you'll roll up your sleeves, dig in and engage with visionary thinkers and doers to experience and learn how healthcare organizations around the world are improving quality, lowering costs and strengthening patients' and providers' experience using compassionate, collaborative care. Our vision is to form a powerful community where every Compassion in Action participant plays an integral role in sharing ideas, simulating new thinking and provoking the change that will better our healthcare system.
Through interactive experiential sessions with experts from diverse care settings and communities, this innovative conference will focus on fostering compassionate leaders across all professions and roles within healthcare. Participants will leave the conference having gained inspiration, knowledge/skills and partners to improve care quality and outcomes, patient experience and workforce well-being through compassion and collaboration.
Optional Pre-Conference Event
9:00 am
Conference Registration Opens
9:00 am
Compassion Scholars Program Orientation
(By invitation only)
10:30 am
Lunch Plenary Conversation: Innovating and Scaling Schwartz Rounds™ across the United Kingdom's National Health Service
12:30 pm
Your Role in Creating and Sustaining Cultures of Compassion
3:15 pm
Member Cocktail Reception
5:15 pm
Registration and Breakfast
7:00 am
Unleashing the Positive Power of Compassion
8:30 am
Leading a Culture of Compassion
8:55 am
Health Society Leadership Council Meeting
(By invitation only)
11:25 am
Fireside Chat with Dr. Lucy Kalanithi and Jay Bhatt
12:45 pm
Creating and Supporting Authentic Healing Relationships
1:30 pm
Morning Wellness Activities
6:30 am
Registration and Breakfast
7:00 am
Business Member Roundtable
(By invitation only)
7:00 am
Search Inside Yourself: Be Your Best Self At Work
8:20 am
The Future of Compassion in Healthcare: What Lies Ahead?
9:10 am
Compassion Scholars Program Debrief
(By invitation only)
12:10 pm
VAA – "Articulating core values and implementing values-based change"

Focus on initiatives, models and approaches that help articulate core values and empower culture change.

INT – "Fostering intra/inter-personal skills to create authentic healing relationships"

Focus on how organizations can help foster intra and inter-personal skills to create authentic healing relationships between caregivers and their patients/families, institutional leadership and their employees and among colleagues/teams.

HFT – "The new high functioning team: who's on it and how does it work?"

Focus on how organizations can achieve their goals by redefining and then leveraging high functioning teams. Themes to be covered include: involving patients and families in quality improvement initiatives, lowering hierarchy between professions and interprofessional training.
Planning Committee
Co-Chairs
Becca Hawkins, MSN, ANP
Director, Compassionate Care Providence St Josephs Health
Fiona H. Levy, MD
Executive Director, Sala Institute for Child & Family Centered Care, Hassenfeld Children's Hospital of New York at NYU Langone
Mark Rosenberg, MD, FACP
Director, Compassionate Care Providence St Josephs Health
Juliette Schlucter
Director, Center for Child and Family Experience, Sala Institute for Child & Family Centered Care, Hassenfeld Children's Hospital of New York at NYU Langone
Members
Kyra Bobinet, MD, MPH
Chief Executive Officer, engagedIN
Dr. Jocelyn Cornwell
Chief Executive, The Point of Care Foundation; Visiting Professor, Department of Medicine Imperial College, London, UK
Brian Klepper, PhD
Chief Executive Officer, Health Value Direct
Kathy McGuinn, MSN, RN, CPHQ
Director of Interprofessional Education and Practice Partnerships, Special Advisor Quality Initiatives - American Association of Colleges of Nursing
Rabbi Edith M. Meyerson, DMin, BCC
Associate Director, Pastoral Counseling and Bereavement Services - The Hertzberg Palliative Care Institute; Clinical Instructor, Brookdale Department of Geriatrics and Palliative Medicine Icahn School of Medicine at Mount Sinai
Wendy K. Nickel, MPH
Director, Center for Patient Partnership in Healthcare - American College of Physicians
Fernando Stein, MD, FAAP
President-Elect, American Academy of Pediatrics; Medical Director, Progressive - Texas Children's Hospital
Micheline St-Hilaire
Director of Strategic Initiatives and Organizational Development, Catholic Health Corporation of Manitoba
Deborah Trautman, PhD, RN, FAAN
President and CEO, American Association of Colleges of Nursing
Stephanie J. Adler Yuan, MS
Director of Education and Training
Schwartz Center Steering Committee
Beth Lown, MD
Medical Director
Michael Goldberg, MD
Scholar-in-Residence
Elizabeth Hickman
Senior Director, Membership and Corporate Partnerships
Kathy Scopin, BSN, PHN, RN
Membership Experience Advisor, West Region
Andrew Shin, JD, MPH
Senior Director, Policy and Strategic Partnerships
In Partnership With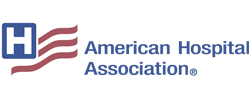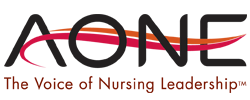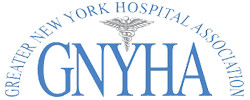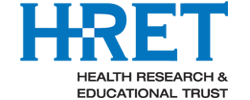 Gold Sponsors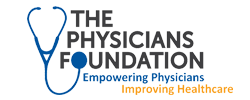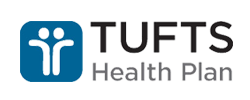 Silver Sponsor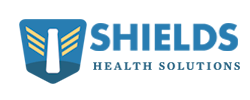 Bronze Sponsors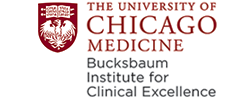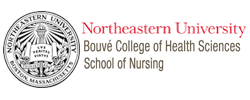 View the sponsorship levels. For more information on these and other sponsorship opportunities, please contact Elizabeth Hickman at ehickman@theschwartzcenter.org
Media Sponsor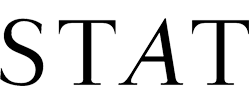 Schwartz Center National Business Members
Thank you to the Schwartz Center National Business Members for their year-round support of our mission and programs including this conference. Learn more about business membership.
Chairman Circle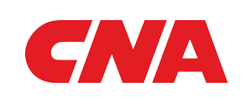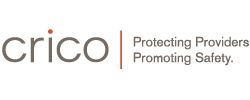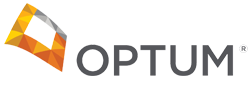 Executive Circle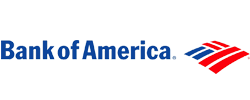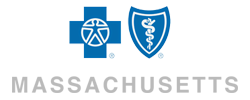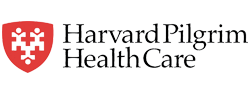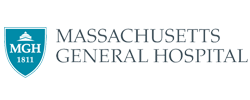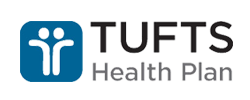 Leader Circle
American Hospital Association
Benchmark Senior Living
Choate, Hall & Stewart LLP
Delta Dental of Massachusetts
Genesis HealthCare
Integro Insurance Brokers
LAZ Healthcare Services
MKA Executive Planners
Novo Nordisk
Partners HealthCare
Tsoi/Kobus & Associates
Vertex Pharmaceuticals
The Schwartz Center is dedicated to strengthening the human connection at the
heart of healthcare. 
Through national and international partnerships, the Schwartz Center for Compassionate Healthcare's coalition of caregivers, patients, families and other leaders work together to make compassion a vital element in every aspect of healthcare. We provide innovative educational and training opportunities for caregivers that are supported by cutting-edge research in neuroscience and communication. We are dedicated to advancing policies that inspire and help healthcare organizations create an environment that fosters a culture of healing and well-being for patients and clinicians.
Established in 1995, the Schwartz Center, a leader in the movement to make compassion a vital element in every patient-caregiver interaction, was founded on the belief that greater compassion and more meaningful collaboration are fundamental to the kind of care clinicians want to deliver and patients want to receive.
The Schwartz Center is an independent, non-profit organization, with 425 healthcare members in the U.S. and Canada, supporting 200,000 healthcare professionals each year.  In partnership with the Point of Care Foundation, more than 140 hospitals, hospices and other healthcare organizations conduct the innovative Schwartz Rounds™ program in the United Kingdom, which unites caregivers from a range of disciplines to share experiences, learn from each other and focus on the human dimension of medicine.
Schwartz Center members rely on programs, education and resources to support clinician well-being, enhance the quality of care, enable better outcomes and create a more positive and rewarding experience for all members of the care team, patients and their families. To help patients and family members acknowledge caregivers who epitomize the qualities of compassionate care the Schwartz Center established the Honor Your Caregiver program. Through its National Compassionate Caregiver of the Year award, the Center celebrates healthcare professionals who display extraordinary devotion and compassion in caring for patients and families.
For media inquires please contact: Andrew Shin (ashin@theschwartzcenter.org )
For sponsorship information please contact: Elizabeth Hickman (ehickman@theschwartzcenter.org)
For exhibitor information please contact: Lisa Detweiler (ldetweiler@theschwartzcenter.org )
Location
Westin Copley Place
10 Huntington Ave., Boston, MA
Ideally situated in the heart of Boston's Back Bay neighborhood, many hotel options are within a short walk or public transportation distance from the Westin Copley. However, we encourage conference participants to secure lodging quickly, as June is a popular time for visitors to the Boston area.  Limited rooms at the discounted rate of $319/night are still available for Sunday, June 25th and Monday, June 26th. If you are extending your stay beyond those nights, please contact the hotel directly at 617-262-9600 to get the best available rates.
Call 1-888-627-7054 and ID as part of the Schwartz Center group by June 5, 2017 or book online.
conference@theschwartzcenter.org
617.724.4746