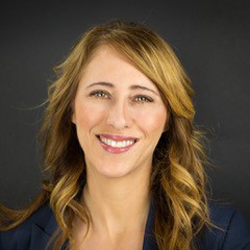 Events:
Panel Discussion
Hidden in Plain Sight: How Double-duty Caregiving (Professional and Personal Family Caregiving) Impacts Clinicians/Caregivers, Teams, Burnout, and Care
Monday
11:15 am - 12:30 pm
Geri Lynn Baumblatt, MA
Co-founder, Difference Collaborative & Board Member, Society for Participatory Medicine
Geri has deep experience creating resources and working with organizations to educate and engage patients, families and clinicians to improve communication and care. As co-founder of the Difference Collaborative, she brings together researchers, healthcare organizations, employees, caregiver advocacy groups, and organizations creating products and services to support working family caregivers. She recently hosted a summit on nurse/family caregivers and led the research effort to understand the impact informal family caregiving has on the health, wellbeing, loyalty and human capital of nurses, and on the organizations that employ them. She's currently partnering with researchers at the Johns Hopkins and Purdue Schools of Nursing to understand how organizations can better support employees like nurses who family caregive, so they can continue to care, work and thrive and so hospitals can retain these critical employees and create a culture of care and help prevent burnout.